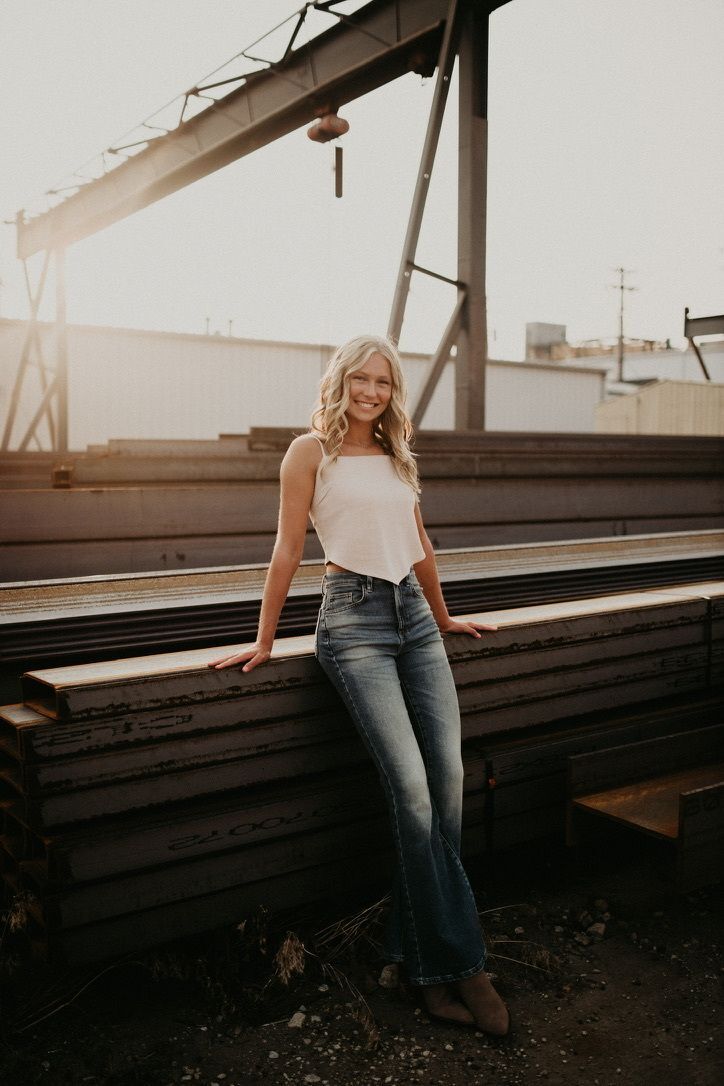 I'm Alaina Agnew, born and raised in Lincoln, Nebraska, a place that encompasses both city life and rural charm. My educational path led me through Lincoln East High School before taking an exciting turn during my junior and senior years at The Career Academy. In my final year there, I had the honor of serving as the FFA President, an experience that highlighted my passion for agriculture and my ability to bridge the gap between urban and rural perspectives. Transitioning from a conventional school to a specialized academy in the city was a challenge, especially because most of my peers were city-raised and lacked a farming background. However, it was these very differences that shaped my resilience and adaptability.
My connection with agriculture runs deep, nurtured by the invaluable lessons I gained on my grandparents' farm. From tending to cattle and understanding their needs to embark on a journey to develop a grape operation that eventually led to making wine, every experience was a labor of love. I pruned and harvested over 100 pounds of grapes in a single year. These hands-on moments not only deepened my understanding of farming but also made me even more determined to turn my passion into real results.
My internship at FFA was an incredible learning journey that truly broadened my horizons. Not only did I get the chance to refine my writing abilities, but I also delved into the world of brand marketing. Interacting with fellow students and helping to share their inspiring stories was a fulfilling experience, as it taught me the power of connection and the importance of effectively promoting a brand. Throughout the summer, I also came to understand my strengths and weaknesses on a deeper level, paving the way for personal growth and self-improvement.
As I step into my sophomore year at the University of Nebraska at Omaha, and being a part of the University's swim team keeps me motivated and disciplined, perfectly aligning with my pursuit of a Business administration major. The lessons I've learned about time management during my internship have become a driving force, propelling me toward my goals, both in and out of the pool.
I'm immensely grateful to my mom, Stacey, for providing me with the opportunity of this internship journey. As I look ahead, I am eagerly anticipating the next chapter of my life, confident that the experiences I've gained and the lessons I've learned will serve as a solid foundation for whatever comes next. Thank you Nebraska FFA!