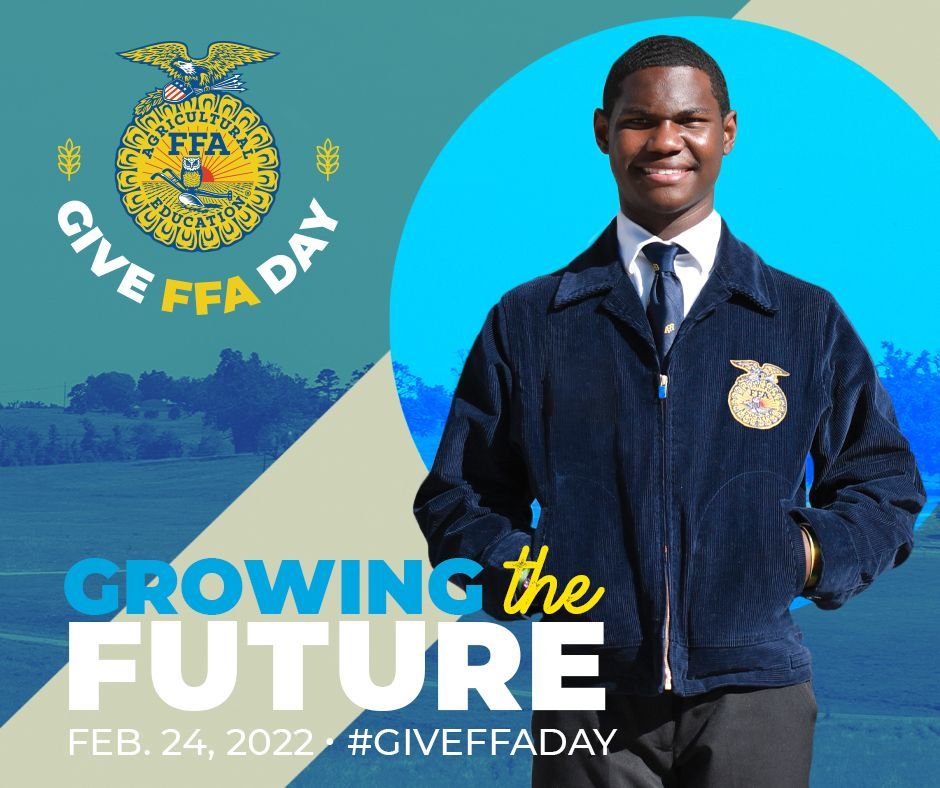 To help celebrate National FFA Week, National FFA is launching Give FFA Day, an online donation campaign that will promote the spirit of giving in FFA. This year, it will take place on February 24th, the Thursday of National FFA Week. Donations for the online campaign will only be accepted on that day.
Your support on Give FFA Day can be directed right to the Nebraska FFA Foundation, just select Nebraska FFA when making your donation on February 24. The mission of the Nebraska FFA Foundation is to enhance quality education and FFA programs in order to achieve excellence in leadership development, curriculum innovation, and scholastic advancement of students.
You can donate to supervised agricultural experiences for students, updated curriculum for teachers and equipment for chapter projects such as greenhouses and community service programs on this day.
The link to the donation page can be found on the Nebraska FFA Foundation Facebook and Twitter pages on the day of the event, the National FFA website, or by searching online for Give FFA Day 2022.
How can YOU help on Give FFA Day?
Donate!
Spread the word on social media or by word of mouth- The Nebraska FFA Foundation will be posting on its Facebook and Twitter pages about the 24-hour donation campaign. Share the messages with your friends and family!
Share your FFA story- Share why YOU choose to support FFA using #GiveFFADay, #FFAWeek and downloadable Give FFA Day graphics found here- https://giveffaday.ffa.org/
Thank you in advance for your support of FFA.